Mosaic Flooring
---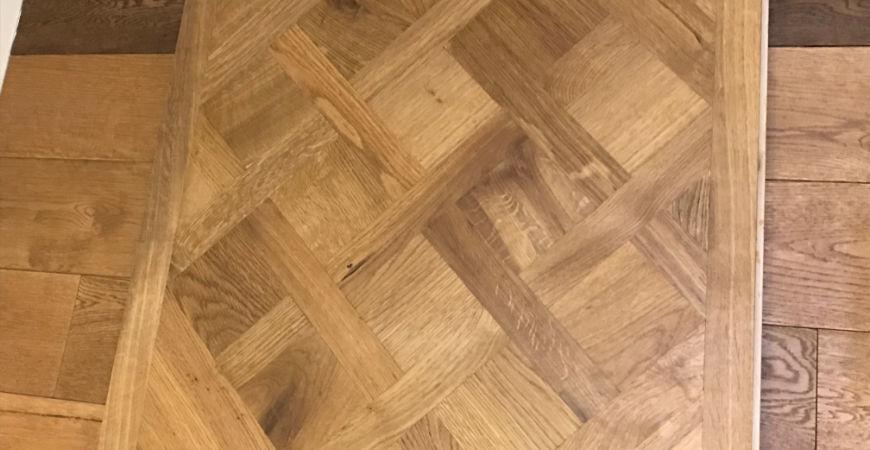 ---
Mosaic wood is dating from the late 1600's and being very similar as parquet flooring is associated with Versailles and the Grand Trianon.
Mosaic floors is made of small blocks or strips of wood and normally take the form of either a herringbone, block or lozenge pattern.
Mosaic flooring is normally a fairly complicated design which can either be achieved using small blocks or strips of individual species of wood or using a custom cut mosaic wood floor kit. Either way is a highly skilled art where positioning makes the key to the lay out across a room. It is a good idea to have a professional installer in order to make these unusual shapes into the right panels and directly flooring.