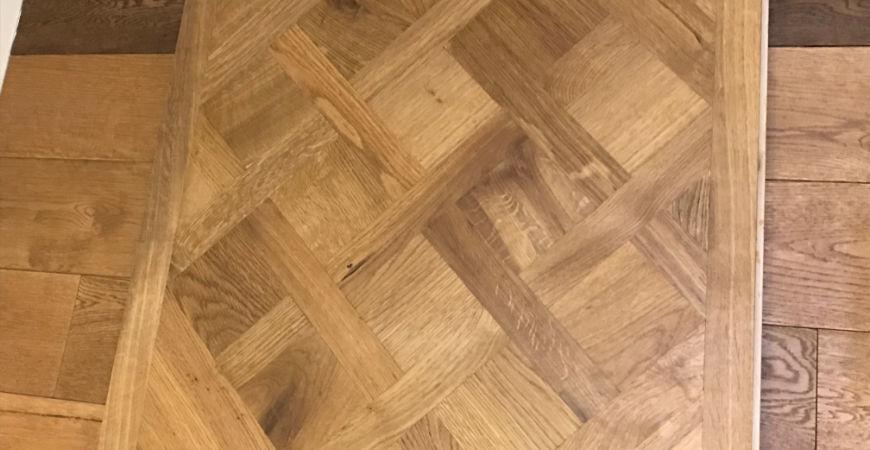 Mosaic wooden floors date back to the 1600's, a retro style gaining popularity by the day. Mosaic floors are made of small blocks or strips of wood which take the form of either a herringbone, block or lozenge pattern.
This type of flooring is fairly complicated to assemble. The design can be achieved by using small blocks, strips of wood or even custom cut mosaic wood floor kits.
Mosaic floors require state-of-the-art positioning and extreme attention to detail for perfection across the whole floor.
Only professional installers and experts can place unusual shapes into the corresponding panels.