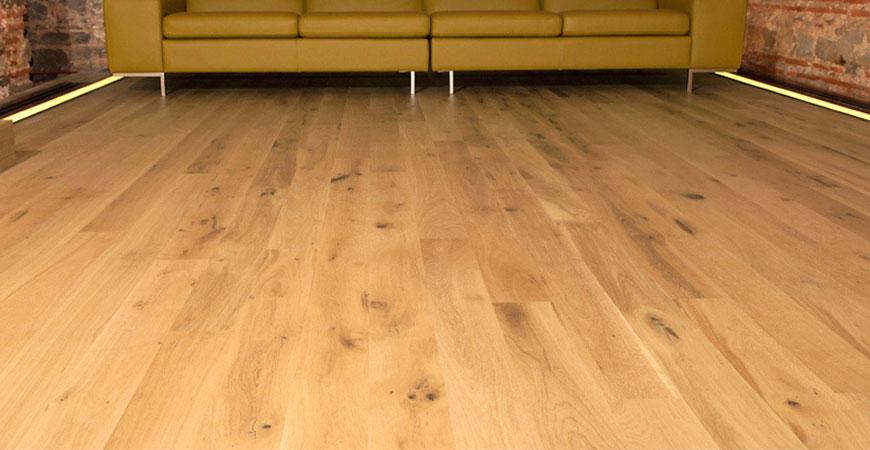 Not only do we supply and install beautiful new flooring, we provide wood floor restoration in London. Your floor is one of the most practical elements of your home so it is important that it is well maintained to ensure high performance and durability. In busy modern houses wooden floors are subject to constant traffic and general wear and tear which is why over time they become damaged. We offer wood floor restoration to revert your floor to its former glory.
Wooden floors are built to last decades but they can suffer damage from movement, stains and spills, fading in sunlight and may also get scratched or dented by heavy furniture. Using the latest technology and high quality finishing products we can repair your floor so that it looks smart and retains its original character.
For damaged floors, we offer the following services:
Replacements – If you have badly broken or missing floor boards we can provide new ones for you. We will make sure they are carefully matched to your existing floor and finished with the same stains and oils.
Repairs – for floorboards that are loose or creaky, we can reattach them securely
Fillers – as floorboards move naturally under the weight of traffic, gaps can appear in the sides. For large gaps we can use wood fillets and small gaps can be filled with resin.
Sanding – if your floor is fading or worn out we can sand the surface and then apply wood stain to restore the colour. We only use the latest sanding technology which is 95% dust free.
Finishing – once a floor has been sanded we finish it with oil or wax to seal the wood. This protects it from damage for years to come.
Our wood floor restoration service in London is the perfect solution! By resorting a floor you can boost its natural beauty and ensure it is in full working order.